Travel Insurance to protect your Pathfinders this Camporee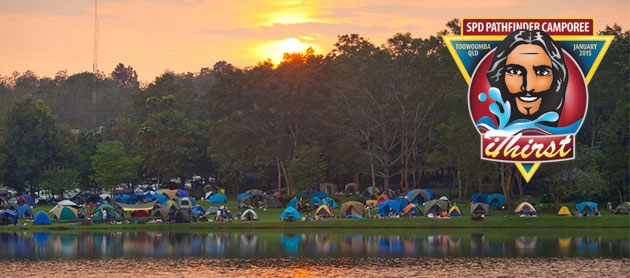 PATHFINDERS ON THE MOVE
Key Message: Every person travelling from another country to Australia for the iThirst Pathfinder Camporee must have travel insurance before they commence their journey.
Pathfinders is a fantastic ministry of our youth department and in January 2015 some 9,000 pathfinders are going to find their way to Toowoomba in Queensland for the iThirst South Pacific Division camporee. My pathfinder club (Avondale Memorial) has already begun the planning process and we can't wait to get there and meet other pathfinders from Australia, New Zealand, Papua New Guinea and all the South Pacific Island nations. I am sure there are many other clubs starting to plan their trips as well – booking travel arrangements and working out where to stay and what attractions to see on the way.
And while you are busy with all these plans please don't forget to consider travel insurance.
For those travelling from overseas to Australia for camporee – travel insurance is essential – please do not let anyone commence their travel without it. The primary reason overseas visitors to Australia need travel insurance is for unexpected medical costs. If you get sick or injured while in Australia without travel insurance you will be required to pay the full cost of your medical treatment. While Australia may not the most expensive country in the world for medical treatment a broken arm, leg or a short stay in hospital will costs thousands of dollars – maybe even tens of thousands of dollars.
Some people are tempted to think "nothing will happen to me" (and we hope it doesn't) but we know from experience that people attending church events sometimes get sick or injured – and in one case we remember a person was left with a medical bill of AUD$30,000. Others think that the church will step in and pay their medical costs but as far as RMS knows the church has not promised to do that. In any case it is not good stewardship to expect the church to spend thousands of dollars when comparatively inexpensive travel insurance may prevent the financial loss.
So if you are travelling from overseas make sure you have travel insurance. If you are an Administrator, Youth Director or Pathfinder Leader please ensure everyone travelling from your territory or in your group has travel insurance.
Australian pathfinder clubs travelling to camporee – particularly those with higher interstate travel costs – may wish to consider travel insurance to protect against loss of deposits (in case they cannot travel at the last minute for certain unforseen reasons) and also lost or damaged baggage. Domestic travel insurance in Australia does not cover medical expenses as travellers still have access to Medicare and any private health insurance that they hold.
When you buy travel insurance make sure it covers you from the day you depart right through until the day you arrive back home. Always buy your insurance from a reputable insurer and take time to understand how the cover works and the limitations and exclusions as they affect what and how much you can claim if you suffer a loss.
RMS buys a short-term travel insurance policy for the Seventh-day Adventist Church. Pathfinder clubs travelling to camporee can use this policy but should first check that it suits their requirements and needs. Details about the policy, including the terms, conditions and cost is available on our website at https://www.rms.org.au/covers/travel. Each conference/mission/club will need to submit a group application that provides the details of each person travelling. For information on how to make a group application please contact Lorraine Atchia on +61 2 9847 3375 or [email protected]. The cost of two weeks international cover (excluding the USA) is AUD$34.72 (three weeks cover is AUD$52.06). The cost of interstate cover within Australia is lower – two weeks is AUD$19.98 and three weeks is AUD$30.00.
We hope everyone has a fantastic time at camporee and wish you all safe travels.