The Top 5 Property Loss Events by Value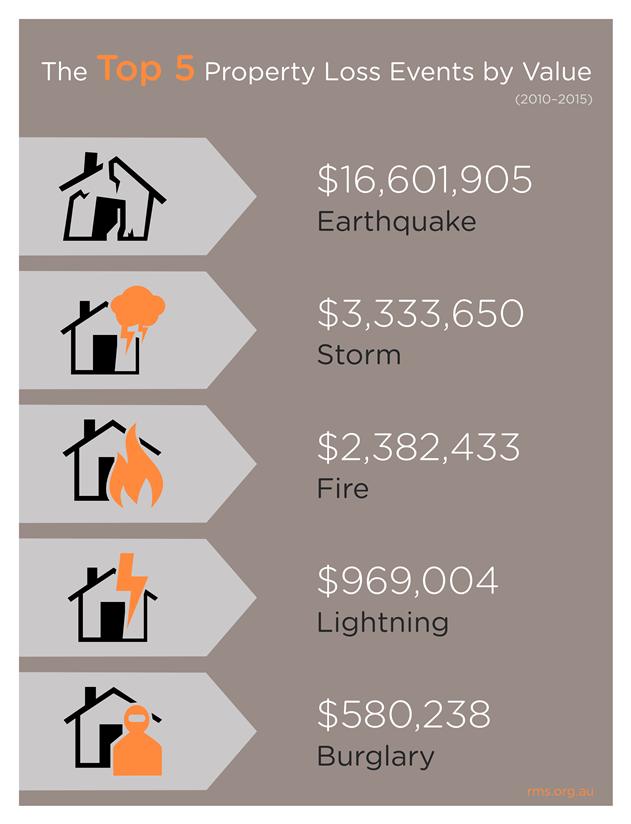 This time the events are arranged by the total financial cost, which tells an entirely different story. These figures encompass loss events from the past five years (up until January 2015).
You may (or may not, if you live in New Zealand) be surprised to discover that earthquakes top the list for causing the highest financial loss. You may be even more shocked to learn that this cost is attributed to only a few earthquake events. It's interesting to note that earthquakes didn't even make our previous "Top 10 Most Frequent" list, so whilst they are an irregularly occurring event – they do have HUGE financial consequences.
The other top 5 events of storm, fire, lightning, and burglary all featured on our previous list and are perils that must be considered and reviewed regularly in your risk management plan.
If you have further questions or would like to talk to us about protecting your Church property, please
contact us
.