Sevs on the Revs. Driving for Church Work.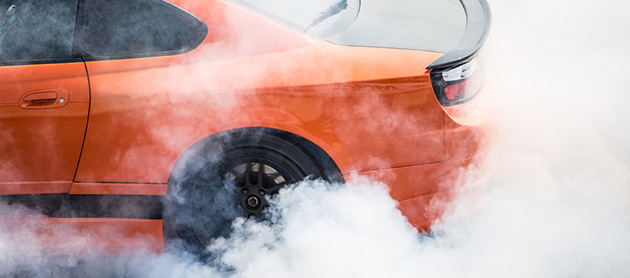 Don't ask a New South Welshman to execute a hook-turn in Victoria without complaining. In South Australia remember that indicating a lane change is optional and tailgating is required to get through the next traffic light. When in Queensland make sure to drive either too fast or too slow, but never within 5km/hr of the actual speed limit.
Of course, we are joking and we certainly don't recommend you participate in any of the above behaviour. Road rules are mostly the same across the country – we all drive on the left-hand side of the road at least – but driver culture varies from state to state.
Organisations also have their own unique "driver culture" and "motor vehicle culture", as evidenced any time a trucking company comes under scrutiny for one of their fleet causing a major incident on our roads. Often there's a culture of irregular maintenance, or no expectation on drivers to manage their fatigue that contribute to these incidents. Safe Work Australia reports that 2 out of 3 worker fatalities involved vehicles, and men are most at risk.
All of this has us in RMS wondering what the Adventist Church's driver culture is really like? If the claims on our motor-vehicle insurance policy are anything to go by there is plenty of room for improvement.
Seriously, we often take driving for granted – we just hop in and do it without thinking. Sometimes we even see driving and working long hours as a badge of honour – evidence of our commitment to the mission of the church – but are the risks really worth the reward? Or, is the potential harm to ourselves, our families, our work colleagues and others a deal breaker? It should be.
How to reduce your risk when driving for work
Engage staff in smart trip planning – discussing timeframes, safe routes, regular breaks, overnight accommodation and limiting distractions.
Complete a Safe Travel Audit.
Support staff who regularly drive for work to undertake safe driver training.
Keep vehicles properly maintained and serviced
As a regular driver, be responsible for managing your fatigue and safety. If you feel you can't make it to a destination on time, pull over and call ahead. Everyone would rather you arrive alive.
Never use your mobile phone while driving.
Drive to conditions and follow safe driving practices.
If you have passengers take extra care to ensure they get home safely to their families too.
Marsh Australia has made available an informative article on Fatigue Management which is a free to download PDF.
Photo credit: Shutterstock.com