Rob Kalinowski joins RMS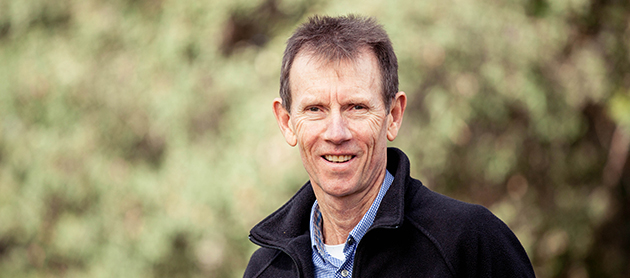 Our new Risk Coordinator, Rob Kalinowski, is a keen cyclist, avid reader and a fascinating story-teller with a strong interest in history, people, religion and culture.
Currently residing in Lisarow on the New South Wales Central Coast, Rob doesn't mind the 40 minute commute to work which takes him through his childhood suburbs of Mt Kuring-gai and Mt Colah. Rob grew up in the local area and became an Adventist at around the age of fourteen after his father, who was attending bible studies at Waitara SDA church, invited Rob to join him. "But even before that, I remember having my tonsils and adenoids removed at the San hospital in 1960, and reading Uncle Arthur's Bedtime Stories which were probably given or sold to our family by a 'colporter' when I was about seven or eight years old." It is as though these seemingly small Adventist encounters made a big difference in Rob's life.
Rob worked for many years at the Sydney Adventist Hospital, but more recently at Sanitarium Health & Wellbeing Company at Berkeley Vale in the role of Work, Health and Safety Coordinator. When asked what attracted him to the role here at RMS, Rob says the reputation of the RMS team was a key factor. (Wow! Thanks Rob!) "It's a slightly different role to the one at Sanitarium, but I'm getting used to it and I'm really enjoying it here."
Lighting up Rob's life is his lovely wife Delys and their two, now grown-up, children. "Delys and I enjoy spending time together and travelling around." Last year they enjoyed a cruise on the Pacific to Noumea and more recently a getaway to the Dungog valley. But, it is the regular cycling pilgrimages that really bring a spark to Rob's eyes as he tells of the beautiful countryside he enjoys riding during the Audax Alpine Classic in the Victorian high country. It's a non-racing event that sees him clock up just a few hundred kilometres over a weekend, but would have mere mortals gasping for breath on the first climb.
Rob's riding pursuits are indeed staggering though they won't come as a surprise to those who know him, however we were surprised to learn that Rob's grandfather was convicted for armed robbery in the 1920's! It's an unfortunate tale of a returned WWI serviceman trying to support a young family during the Depression era in the harsh countryside of the New South Wales western plains. Thankfully Rob's life story took a much different path!
There's so much more to Rob than what is written here, so if you get a chance have a chat and welcome him to the role. We're delighted he is part of the RMS team and we're already reaping the rewards of his experience and knowledge. Welcome Rob!