Jocelyn McMahon retires after 47 years.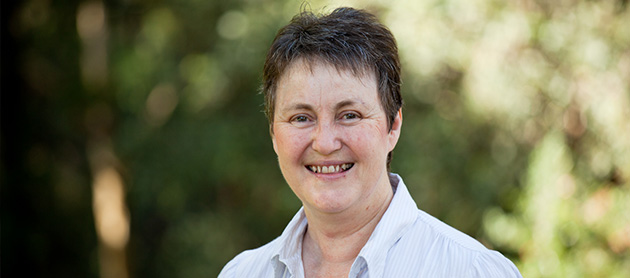 A valued RMS team member since 2003, Jocelyn McMahon brought her special brand of warmth coupled with efficiency to the role of Workers Compensation Coordinator.
The RMS team will miss her service with a smile and can-do approach to any problem. "What you give, you receive," reflects Jocelyn when asked about her career highlights. "I've enjoyed it all, actually. The different people I've worked with. The RMS trip to Penang was a highlight. So was my trip to the Solomon Islands with SPD."
Jocelyn graduated from Avondale College in 1967 and followed that with a year working at the local Albury television station. Then in 1969 she moved to Sydney to work at the South Pacific Division as a "stenographer" and she quickly took on more interesting work before stopping briefly to care for her babies. She recalls working part-time in Admissions at the San when her husband would bring her baby in during lunch-hour so she could feed her daughter. Jocelyn worked at the San intermittently while growing her family and then settled into an admin assistant role in the Operating Theatres for nineteen years before coming to RMS in 2003.
Her memories turn towards the relationships she's built with many external service providers who have countless times shown sincere appreciation not just for her work, but the way in which she does it. That's Jocelyn – a kind-hearted, caring "people person". She leaves big shoes to fill.
What will she do with her time once retired? "A big road trip!" she beams. "I have friends, family and a grandchild – all in faraway places! Oh, I suppose some gardening and renovating will need to be done too," she concedes.
Thank you, Jocelyn, for your faithful service and loyal friendship. We wish you every blessing for the years ahead. You will be sorely missed!