Cheap Flights, Big Regrets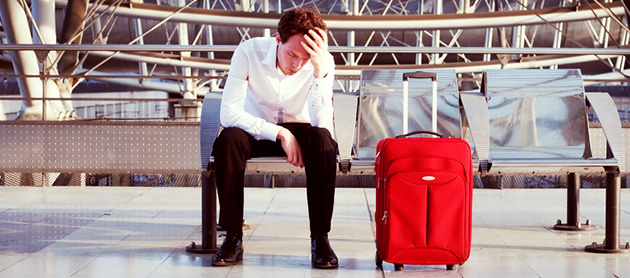 We're not going to beat around the bush: RMS discourages church travel on any airline with a poor safety rating.
The best possible price on flights is something we all enjoy, but those few dollars saved could also mean that an airline is 'saving' costs maybe where they shouldn't…like maintenance, cleaning, security personnel, safety checks, or pilot risk assessments.
Bringing this to light a couple of months ago RMS learned that a group of young people returning from a Church run mission trip arrived home on a poorly rated* airline – 2 out of a possible 7 stars. For a small price difference, we know that a more reputable, and safer airline could have been booked for the group's last segment to Australia.
We are fortunate to enjoy mostly safe air travel throughout Australia and New Zealand thanks to the excellence of airlines such as Qantas and Air New Zealand, however, it is when we cross international borders that our risks can sharply increase. The world's ten worst rated airlines operate out of Suriname, Indonesia and Nepal – places where people might travel on church business. RMS doesn't decide whether employees, volunteers or students travel to these or other locations but your church organisation should actively consider the risks of airline travel and as far as possible (even if it hurts the budget a little) ensure your people fly on airlines with good safety records.
Key message: Research your airline and don't go uninsured!
Before you book that cheap flight we'd encourage you to review several sources on airline safety, including AirlineRatings.com to check the quality, safety and comfort of the airline. And always obtain travel insurance before leaving home on an overseas trip – whether work or personal. RMS can help with travel insurance for church related travel.
* RMS understands that airline ratings are based on available data analysed by aviation professionals which may be considered subjective. While data on some 'safe' airlines is difficult to obtain and subject to interpretation, it is still possible to make an educated choice on which airline to fly by reviewing several reputable sources, including the advice of your travel agent.
Photo credit: Shutterstock.com