Worth the Risk? A must-read for youth activities coordinators.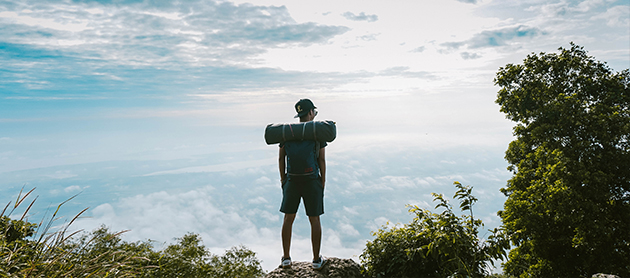 Our Church organisation is regularly involved with and in control of recreational activities that bear varying degrees of risk, for example; bike riding, abseiling, canoeing.
Recently, some inquiries have come through to us about whether or not a particular activity is "allowed" or "covered by insurance", for example, trampolining*.
We aren't huge fans of the term "covered by insurance" because we feel that insurance isn't there to protect participants from harm; insurance is there to simply reduce the financial burden for the organisation in the event of a loss – it doesn't take away the injured person's pain and suffering.
At RMS, we believe in protecting people first and we also believe there are rewards for carefully managing our risks. The rewards gained from many outdoor recreational activities – being in nature, physical fitness, camaraderie, mastering a skill – may be worth the risk so long as the activity is properly supervised and controlled. It's a fine balancing act to determine the risk vs. reward. There are, however, activities where the likelihood of catastrophic injury (read: life-changing, or life-ending) is much greater than with other activities and from an insurance perspective, yes, those risks are prohibited.
Recreational activities are an integral part of our thriving Adventist movement, and if conducted safely, they offer unique opportunities to appreciate God's creation, our physical abilities and the community around us. It is worth noting that there are other activities which are also considered prohibited; some examples include bungee jumping, hang gliding, paragliding, motorised speed contests, 2 & 3 wheeled all-terrain vehicles, and fireworks.
Thank you sincerely for your part in ensuring the longevity of our Church by keeping everyone safe.
Contact RMS if you would like the Prohibited Activities list to be emailed directly to you.
* Trampolining, rebounding and spring-boarding are prohibited activities. (Read more.) Please talk to us if these activities are part of your recreational program.