Do rental cars really go faster in every gear?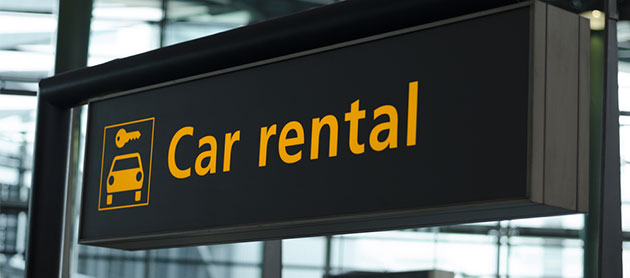 You might have heard someone jokingly claim that they do – suggesting that you don't need to care for a rental car in the same way that you would care for your own car.
But you need to be careful when you rent vehicles because the rental contract will likely have lots of small print terms and conditions that can sting – so make sure you understand what you are agreeing to and then "drive it like you own it."
One part of the rental agreement that you need to consider each time you rent a car is the insurance arrangements.  Most importantly never drive off in a rental car until you have confirmed that it is insured for damage to the car itself and for bodily injury and property damage to third parties.
There are a couple of reasons why you should check every time – yes, every time:
There are different rental car insurance rules in different countries – for example, did you know that in the US most rental cars do not automatically come with these basic insurances – whereas in Australia they generally do.

Different rental car companies may have different insurance rules.

Rental car companies may have different rules for different types of vehicles – for example the insurance rules may be different for a car than a small truck.

The rental car company may change its insurance rules from time to time.
Even if you have a pre-set insurance preferences with a particular rental company, it pays to stop and consider whether those preferences are appropriate for the rental car you are about to drive.
Once you have confirmed that the rental car is insured it also pays to check what the excess is. Often the standard excess can be a few thousand dollars but you can usually pay a little extra to reduce the excess to a few hundred dollars.  This is also a good time to check your travel insurance (a must have for any overseas travel) because some travel insurance will pay part of the excess in the event of an accident.  If, while renting a car* (see definition below), you are covered by the Corporate Travel, International Service Employee Travel or Short-term travel insurance that RMS buys for the church then you do not need to pay extra to reduce the excess below AUD$5,000 because this is covered by the travel insurance – but you still need to make sure that the rental car is insured!
*A rental car means a passenger class hatchback, sedan, mini van, station wagon or four-wheel drive rented or hired from a licensed motor vehicle rental company for the sole purpose of carrying the insured person and their travelling companions on public roadways.  It does not include any other type of vehicle (such as a truck) or vehicle use (such as travelling beyond the limits of any roadway or on any roadway inaccessible to two-wheel drive cars).
So take care when you rent a car and make sure you confirm the insurance arrangements and understand the limitations of cover before driving off.