And the safety award goes to…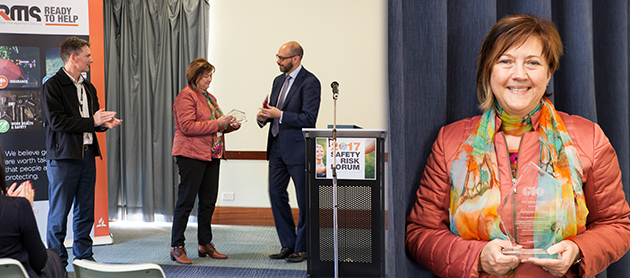 In August, Julieann Cother was presented the annual GIO Safety Award in the presence of colleagues and peers at the Safety and Risk Forum held in Wahroonga, NSW.
Julieann is the Corporate WHS Manager for Sanitarium Health and Wellbeing across both Australia and New Zealand. She has been involved in WHS at Sanitarium for more than 23 years and has performed her current role for almost 14 years. During this time she has carried out the enormous task of ensuring health and safety policy, procedures and culture at Sanitarium are both compliant and workable within the industries that the business operates.
The award recognizes Mrs Cother's outstanding achievement "leading, collaborating and purposefully engaging in strategies that have influenced and transformed health and safety at Sanitarium Health & Wellbeing Company," the award states.
Congratulations again, Julieann!