Thank you and Happy Christmas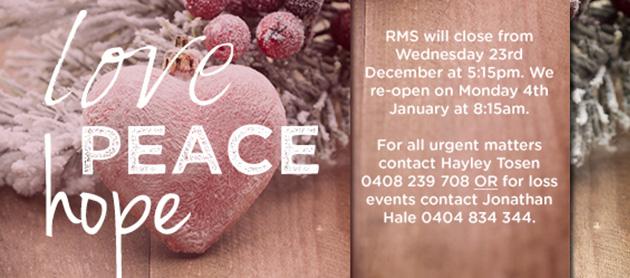 It has been an eventful year for RMS with many exciting opportunities arising including our new Risk and Safety Funding program. We want to THANK YOU our readers, supporters, suppliers and customers! We have enjoyed helping you throughout the year and we are committed to helping and supporting you in 2016 and beyond.
All of us at RMS hope you enjoy a blessed Christmas and take time to rest and renew your energies for the coming year.
Please note our office will close for the Christmas holiday period from 5:15pm on Wednesday 22nd December and reopen on Monday 4th January at 8:15am.
See you in the New Year!