Christmas Greeting and Office Closures 2014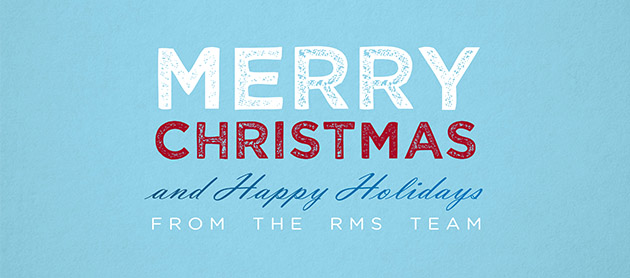 As the countdown to Christmas hits single-digits, it's a great time to reflect on the blessings that we have seen throughout the year. At RMS, as a department dedicated to serving the needs of the Seventh-day Adventist Church, our greatest blessing comes from the work that we get to do – supporting and enabling the mission of the Seventh-day Adventist Church.
We are looking forward to spending the Christmas season with our families, and along with that comes a break from work. The RMS office will be closed from Friday 19th December 2014 at 12:30pm and will re-open on Monday 5th January 2015 at 8:30am. If you have any urgent matters during this period, contact Paul Rubessa on 0404 482 946 or for loss events contact Jonathan Hale on 0404 834 344.
And so, at the close of 2014, the team at RMS would like to wish you a warm and happy holiday season. May you receive God's richest blessings as we welcome in the New Year.