4 Key things to do now before the Silly Season starts.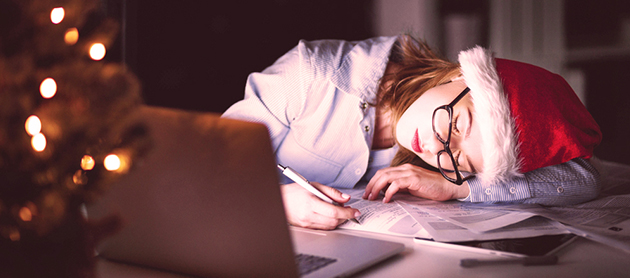 There is just so much going at this time of year – end of school presentations, office Christmas parties, present buying, deadlines – it feels like the "Christmas rush" starts in October.
Here are 4 key risk issues to get on top of before the Christmas/New Year break.
1. SITE SECURITY – get on top of what needs to happen to ensure your site will be secure and monitored during the absence of staff on site.
2. CONSTRUCTION SITE SECURITY – there are many church-owned sites currently under construction. Building sites have the potential to be a magnet for thieves, vandals and persons with malicious intent but these empty sites may also pose serious risk of harm to any trespassers – whether or not they have nefarious plans. Before workers start going on leave, talk to your site's builders and project contractors now about how they plan to ensure safety and security of the construction site. It is reasonable to expect that they'll lock fences, prevent access to scaffolds and ladders, isolate electricity, and ensure paint, hazardous substances and machinery are securely locked away.
3. EXHAUSTION / FATIGUE – With the Christmas period comes later nights and longer hours for some staff covering for teammates already on holidays, so for many exhaustion and fatigue may become a WHS concern, especially in medical and aged care facilities. Talk to your staff about looking after themselves and getting proper rest.
4. EMERGENCIES OR NATURAL DISASTERS– Summer in our region is synonymous with hot sticky days and spectacular afternoon thunderstorms – both of which come with the risk of property destruction from either fire or storm. After a wild storm it is worth checking a site is still secure and safe – either arrange a team member to be your point person for this, or volunteer yourself, and if there are any serious issues get in touch with SES and drop an email to us in Risk Management Service. With fire, please do not put yourself or anyone else in danger – let the authorities deal with property protection in this situation. Ensure updated emergency contact information is available to staff.
If anything should happen at a church-owned site over the holiday period please call our office number, we're ready to help.